Ever since it was created, Symfollies has always had these fairy-tale touch… The year it was first launched in Belgium (VRT/Ketnet), Symfollies was nominated 'Best Child Program' by the Flemish Government.  Today, Symfollies is broadcast all over the world: in more than 100 countries in Europe, Asia, Africa, North– and South America and Oceania, the adventures of the symphonic orchestra are shown.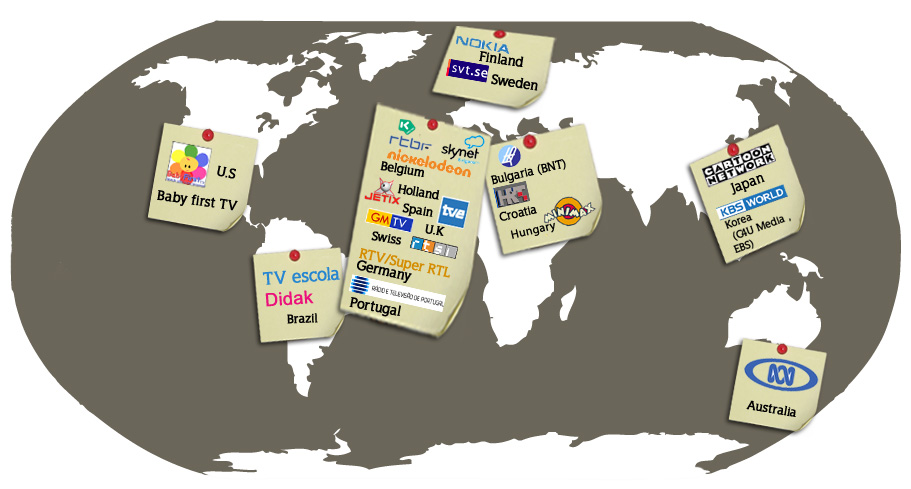 The series is, most of the time, broadcast on a daily base at a fixed hour by television partners in the various countries. The 52 episodes are repeated on a regular basis. The more children see Symfollies, the more they like it… and the more they will appreciate classical music!
What is rather particular is that also mothers, fathers and grandparents enjoy the series, certainly, when they sit next to their children or grandchildren when watching. Therefore, the adventures of Stradi and Viola are age-less.